WELSIM GUI
1. An overview of graphical user interface shows project explorer, properties, output, graphics, tabular data, and chart windows.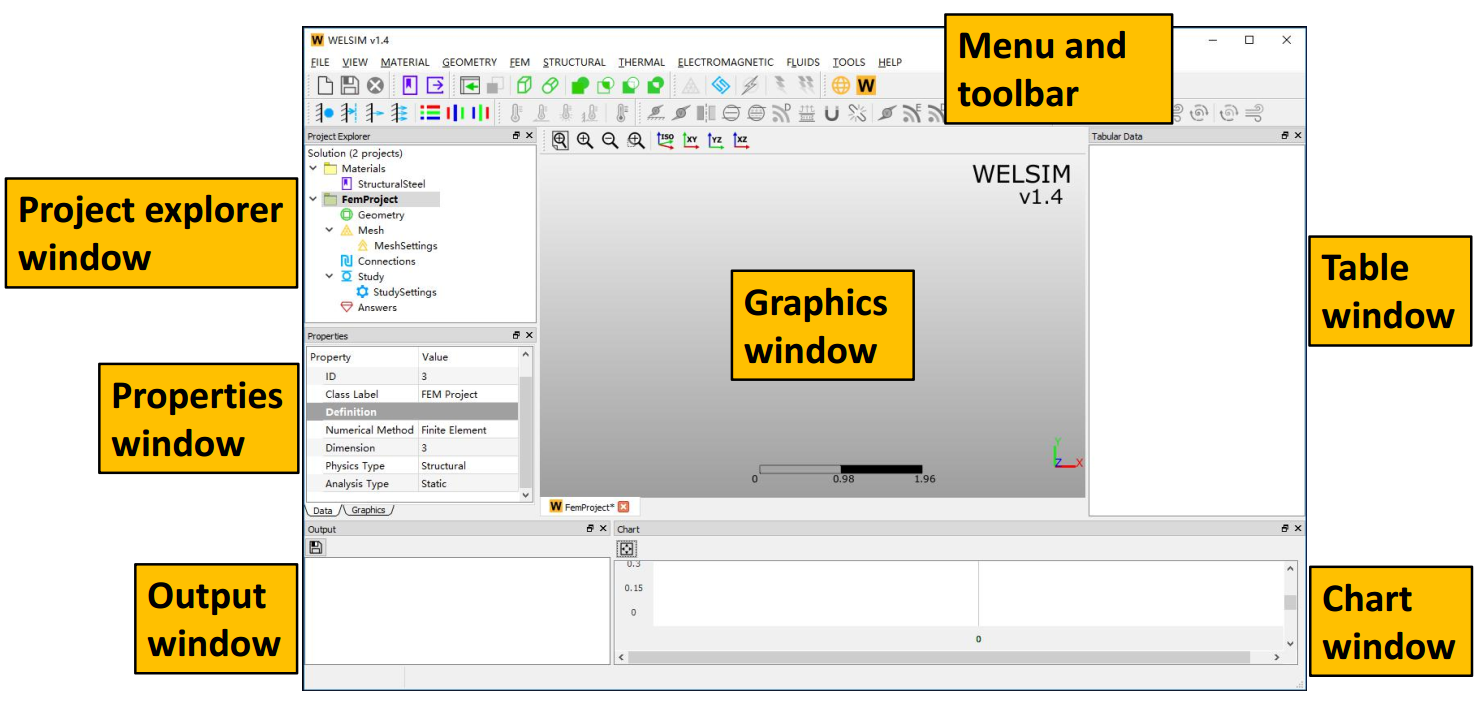 ---
2. Menu and toolbar contain primary commands of the application.

---
3. A schematic view of the graphics window, zoom tools, view operators, logo, coordinate system symbol, and a size indicator.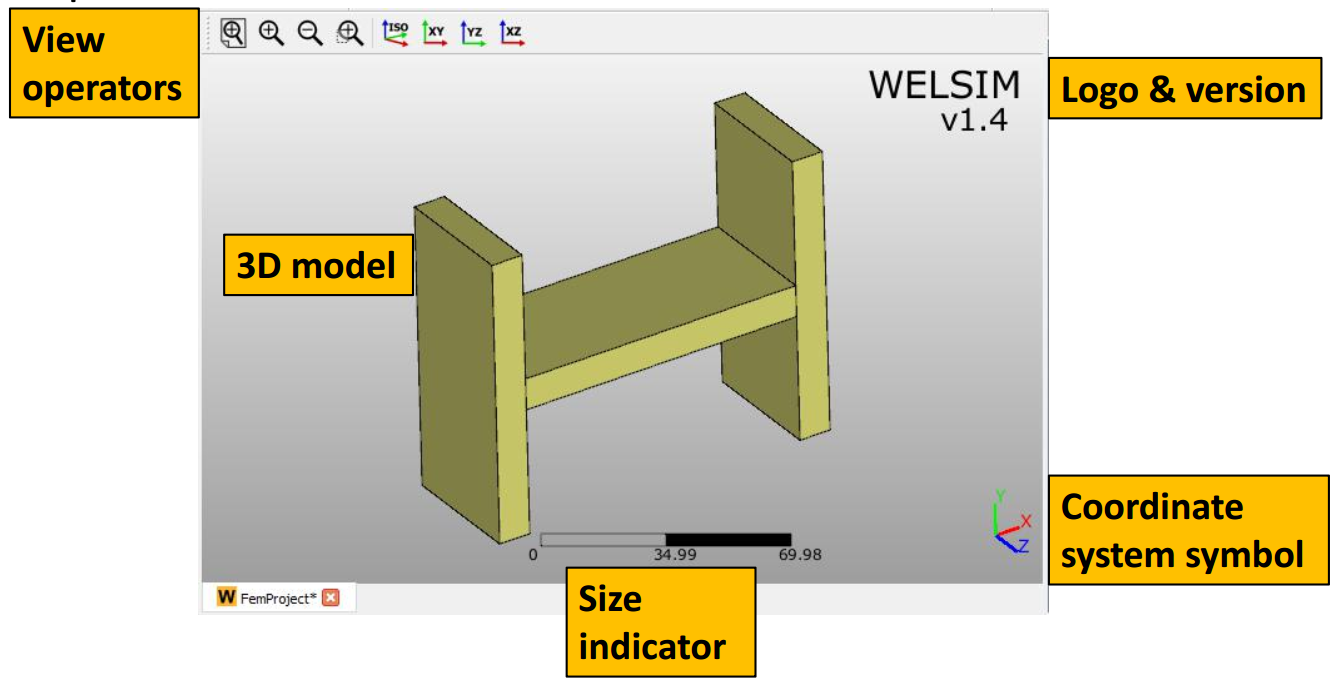 ---
4. The material panel allows you to define material, properties, and parameters in a specific window.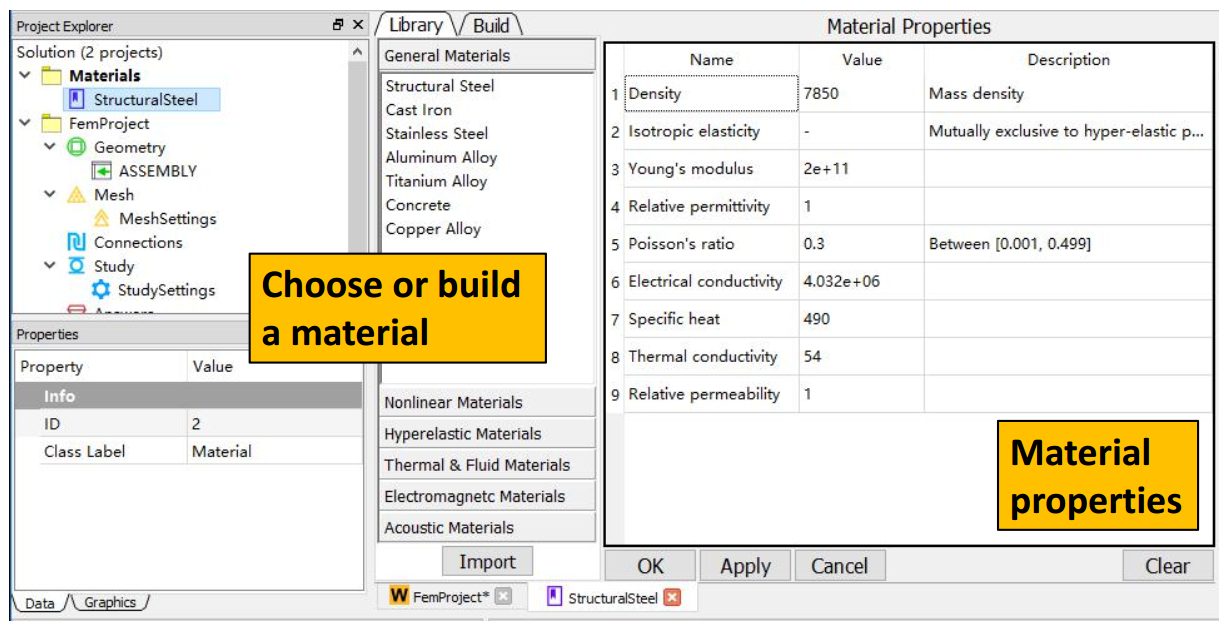 ---
5. Geometries can be imported from CAD tools or built with pre-defined shapes.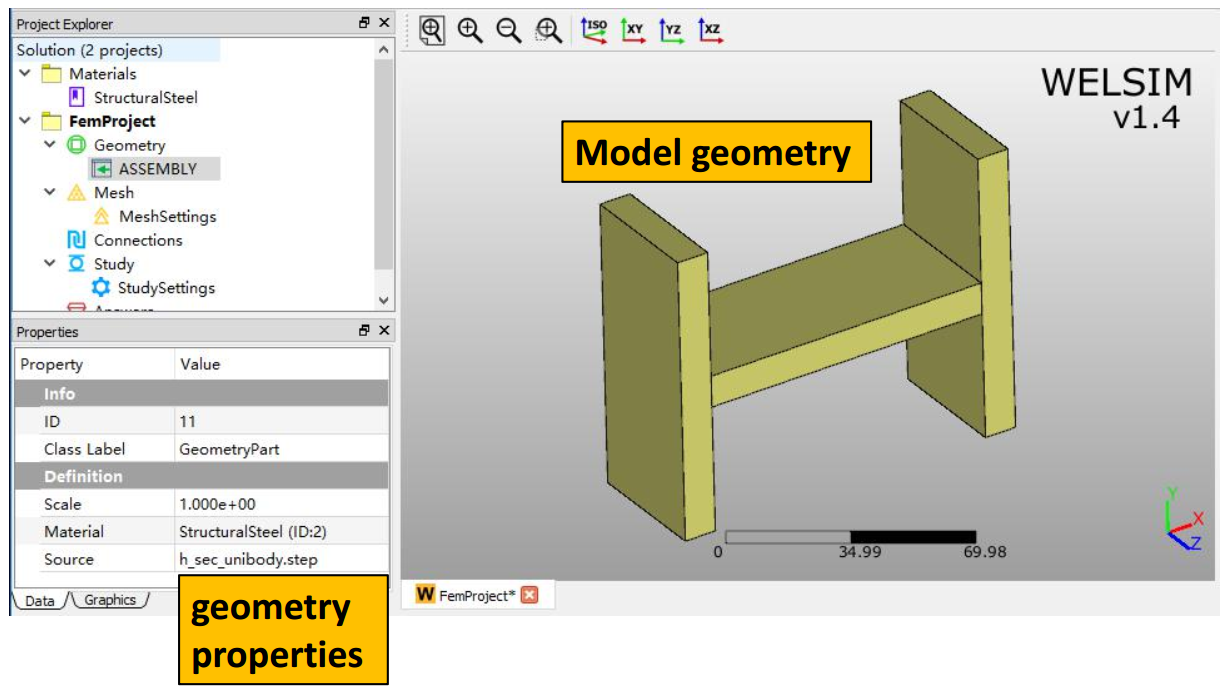 ---
6. After meshing, the Graphics window can display the meshed geometries; Properties window can show the statistical data of mesh, such as the number of elements, nodes, etc.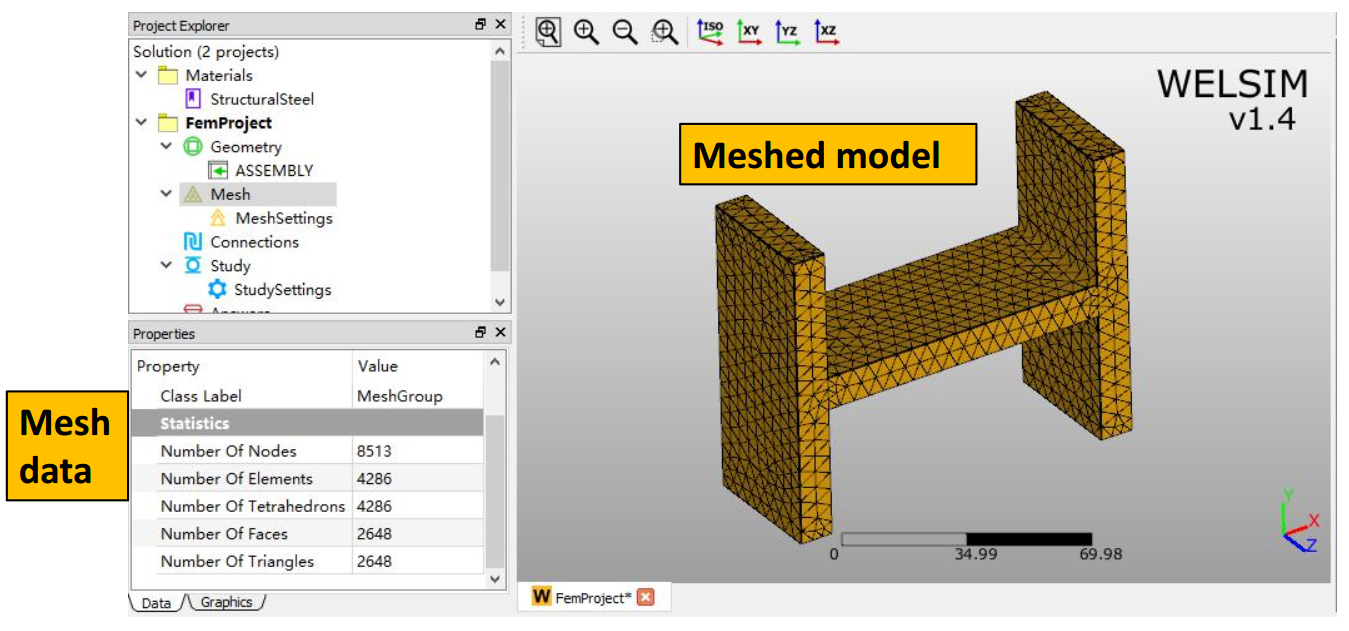 ---
7. You can easily impose various Boundary conditions. The graphics window, chart lines, and tabular data denote the details of the specific boundary conditions.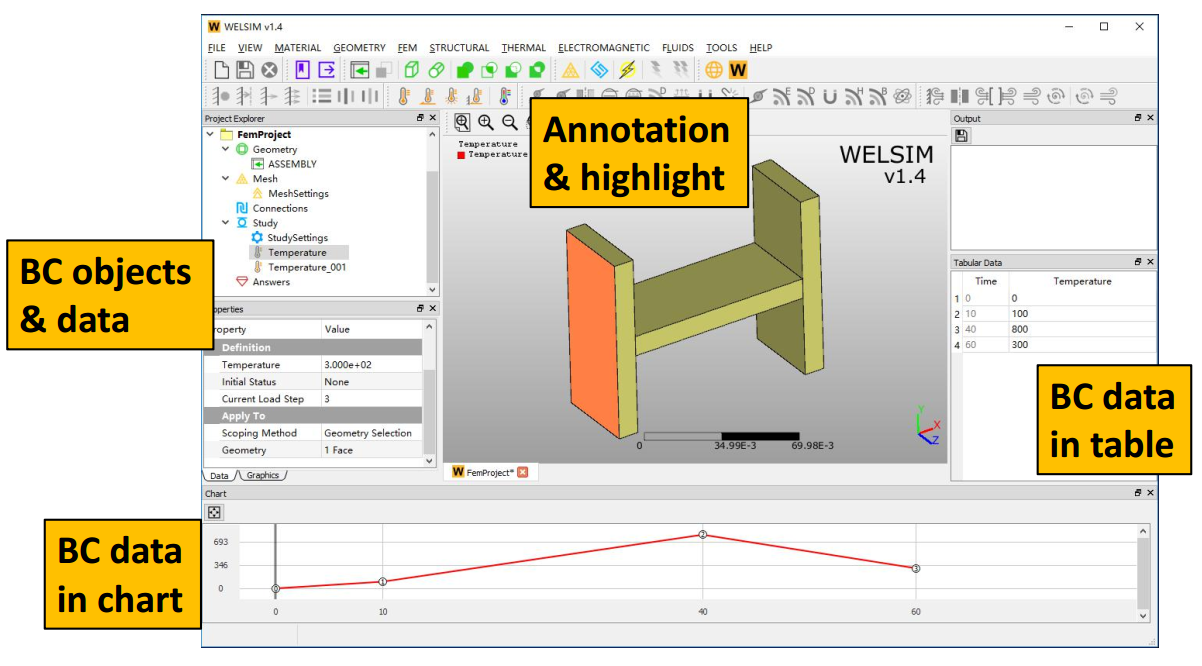 ---
8. A schematic view of solution results.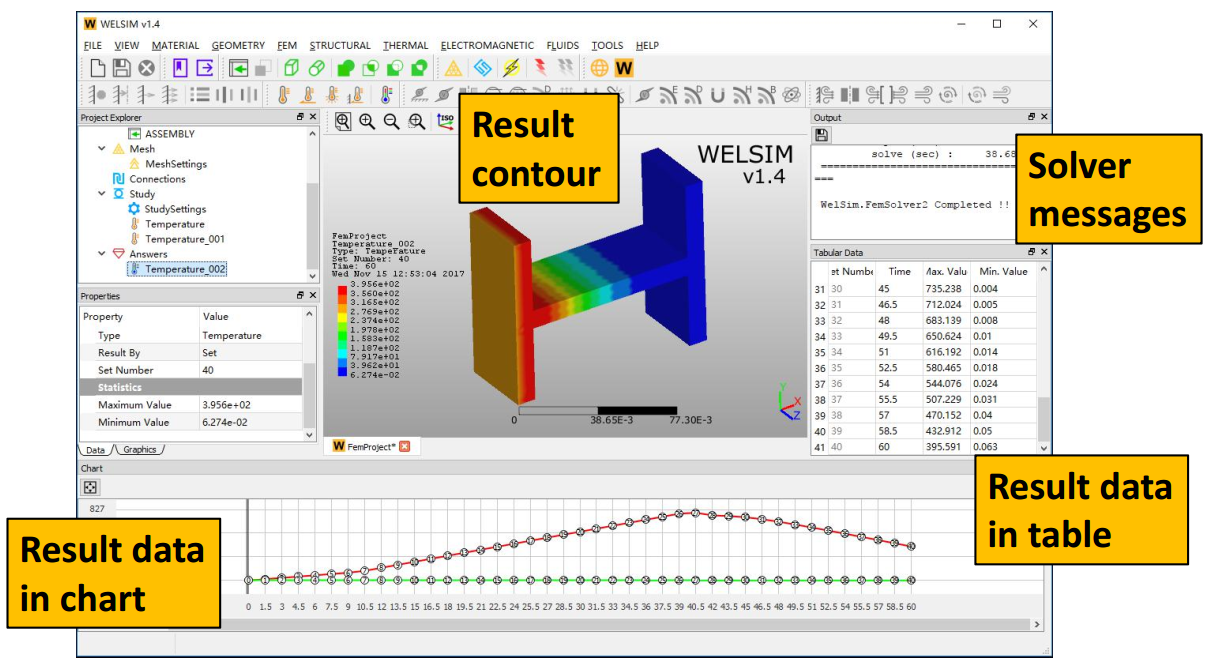 ---
9. You can change the result display style.